Veterans Park Annual Dinner for Veterans
Veterans Park Annual Dinner for Veterans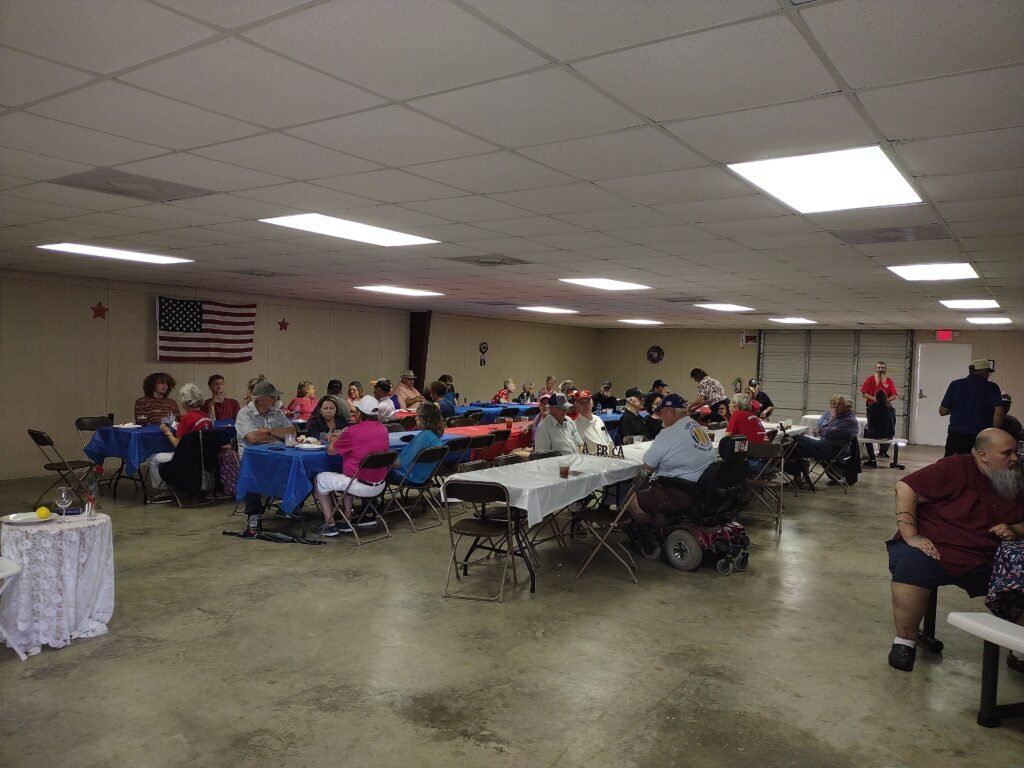 Tonight was the annual Veterans Luncheon provided by Veterans Memorial Park of America, Inc. A good crowd arrived for the event despite the inclement weather. Thank you to all that came and shared bread, the barbecue, chicken bog, sweet potato casserole, slaw and bread were all delicious and as always, a good meal eaten with good friends is always better.
Thank you to our veterans our supporters and keep the families of the children that were murdered in Texas in your hearts and in your prayers.
Sincerely,
Veteran's Memorial Park of America, Inc.